Israeli food tech start-up Maolac has announced the launch of two new products that are made from biofunctional proteins derived from breastmilk. The products are designed to support gut health and anti-inflammatory activity, and are the result of combining artificial intelligence (AI) and computational biology.
Maolactin: The power of breastmilk proteins
The new products are branded as Maolactin, which is a name that reflects the origin and function of the ingredients. Maolactin for Gut Support and Maolactin for Anti-Inflammatory Activity are both biofunctional protein mixtures that have high similarity to human milk proteins.
Maolactin for Gut Support is a combination of proteins that aims to reduce inflammation in the gut and improve the gut environment, allowing the microbial barrier to flourish and enhancing digestion processes. Maolactin for Anti-Inflammatory Activity is a blend of proteins that intends to boost the immune system, reduce unwanted inflammations, and improve muscle recovery after exercise.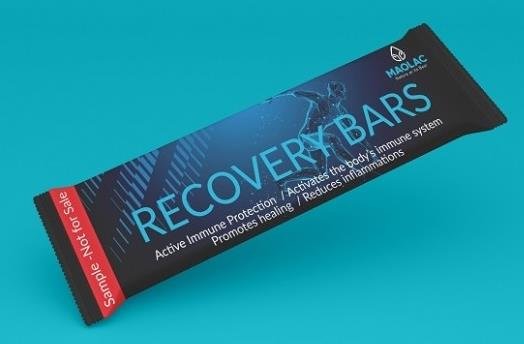 The products can be used in various functional foods, beverages, and nutraceutical supplements, such as sports bars, smoothies, yogurts, and shakes.
Maoreka: The innovation of AI and computational biology
The new products were developed through Maolac's generative AI technology, the Maoreka Protein Discovery Platform, which allows the company to identify distinct protein combinations for specific indications. Maolac can analyze proteins participating in metabolic or immunological pathways through the AI platform.
Maoreka works by mining scientific literature and identifying functional proteins with great potential for human benefit. Then, through learned patterns, the algorithm compares these potential proteins to human breast milk, which is considered the gold standard for functional nutrition. Finally, Maoreka suggests protein combinations that work synergistically rather than a single active ingredient.
Maya Ashkenazi Otmazgin, Maolac's CEO and co-founder, explains that the company recognized the remarkable benefits of breastmilk in promoting immune health and overall wellness. "This recognition led us to craft Maoreka, a unique algorithm that leverages computational biology and generative AI to re-imagine the composition realized within breast milk," she says.
She adds that Maoreka can create uniquely potent functional ingredients that can be integrated into any food or supplement. "We are investing heavily in continuously upgrading our AI capabilities to provide more targeted protein-based compositions from plant and animal sources," she says.
Maolac: The vision of functional nutrition
Maolac is a food tech start-up that was founded in 2020 by Ashkenazi Otmazgin and Dr. Yael Vizel Zodik. The company's vision is to create functional nutrition solutions that are inspired by nature and powered by technology.
The company's name is derived from the Hebrew words for "what" (ma) and "light" (or), which reflect the company's curiosity and innovation. The company also uses the slogan "What if we could?" to express its ambition and creativity.
Maolac is part of the Fresh Start accelerator program, which is supported by Tnuva, [Tempo Beverages], [OurCrowd], [Finistere Ventures], [EIT Food], [The Kitchen Hub], [Strauss Group], [Technion], [Hebrew University], [Weizmann Institute], [Bar-Ilan University], [Tel Aviv University], [Ben-Gurion University], [Haifa University], and [Volcani Center].
The company has also received grants from the [Israel Innovation Authority] and the [European Union Horizon 2020 program].