The MTV Video Music Awards are always a spectacle of fashion and music, but the fun doesn't stop when the show ends. Some of the biggest stars in the industry changed into new outfits for the after parties, and we're here to show you the best ones. From Selena Gomez's stunning white gown to Ice Spice's futuristic ensemble, these are the VMAs after-party looks that rivaled the red carpet.
Selena Gomez's Elegant Transformation
Selena Gomez was one of the best dressed celebrities on the VMAs red carpet, wearing a custom Oscar de la Renta dress in fire-engine red. The strapless gown featured a dramatic train and a thigh-high slit, showing off her toned legs. She accessorized with Jimmy Choo shoes and a simple necklace.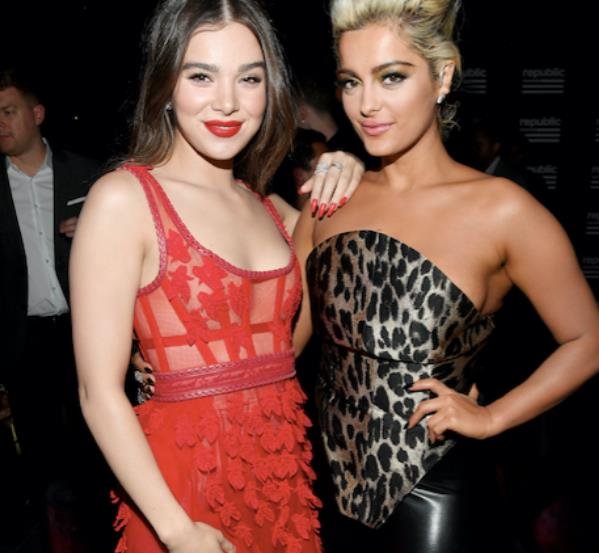 But for the after party, Gomez switched things up and opted for a more elegant and understated look. She wore a white satin gown with a plunging neckline and a ruched bodice, creating a flattering silhouette. She kept her hair and makeup simple, letting the dress do the talking. She looked like a vision in white, and we're obsessed with her transformation.
Ice Spice's Futuristic Fashion
Ice Spice is known for her quirky and experimental style, and she didn't disappoint at the VMAs after party. The rapper and singer wore a silver metallic dress by Monse, featuring an asymmetrical hemline and a cut-out detail on the waist. She paired it with matching silver boots and gloves, as well as Nicole Rose jewelry.
The outfit was futuristic and edgy, and Ice Spice pulled it off with confidence. She also rocked a platinum blonde wig with bangs, adding to her sci-fi vibe. She definitely stood out from the crowd, and we love her for it.
Taylor Swift's Sultry Switch
Taylor Swift was another star who wowed us on the VMAs red carpet, wearing a sultry Versace number that hugged her curves. The black dress had a corset-like bodice and a sequined skirt, as well as sheer panels on the sides. She completed the look with Jimmy Choo shoes and Lorraine Schwartz earrings.
For the after party, Swift kept the same shoes and earrings, but changed into a different black dress. This one was more playful and flirty, featuring a ruffled hemline and a plunging neckline. She also added a pop of color with a red lip, making her look more glamorous. She looked like she was ready to have some fun, and we're here for it.
Doja Cat's Animal Instinct
Doja Cat is another artist who likes to experiment with fashion, and she showed off her animal instinct at the VMAs after party. The host of the show wore a leopard-print dress by Ashi Studio, featuring a voluminous skirt and a corset-like top. She also wore a matching coat over her shoulders, creating a dramatic effect.
She accessorized with black boots and gloves, as well as Jacob & Co. jewelry. She also wore her hair in two buns with bangs, adding some cuteness to her fierce look. She looked like she was ready to pounce, and we're not mad about it.
Karol G's Sparkling Sensation
Karol G was one of the performers at the VMAs, and she dazzled us with her sparkling sensation at the after party. The Colombian singer wore an Area F/W 23 dress that was covered in crystals, creating a shimmering effect. The dress had a halter neckline and a slit on the side, showing off her curves.
She paired the dress with silver heels and Jacob & Co. jewelry, adding more shine to her look. She also wore her hair in a sleek ponytail, highlighting her beautiful features. She looked like a star, and we're sure she shone bright at the party.