Running a business is a challenging task that involves navigating multiple risks on a daily basis. From natural disasters to employee lawsuits, business owners face a variety of risks that can affect their operations, reputation, and bottom line. This is why it is crucial for entrepreneurs to incorporate risk management strategies into their business plans, and one of the most effective ways to do this is through business insurance.
Business insurance can help mitigate the financial impact of unexpected events, providing entrepreneurs with peace of mind and allowing them to focus on growing their business. Various types of insurance cover the risks that businesses face, such as property damage, liability claims, and employee injuries. In addition, insurance policies can be customized to suit the unique needs of different industries and types of businesses. The good news is that business owners don't have to navigate these insurance options alone. There are insurance advisors and experts available to guide them in selecting the most appropriate policies for their particular risks.
Now, let's delve a bit deeper into the types of risks that business owners face. Natural disasters, theft and other criminal activities, and employee injuries are just a few examples of risks that can disrupt a business's operations. Natural disasters such as earthquakes or floods can damage property and equipment, rendering them unusable and resulting in revenue losses. Theft and other criminal activities such as vandalism can damage a business's reputation and cause financial losses as well. Employee injuries can lead to hefty medical expenses and lawsuits, which can be devastating for small businesses. With the help of insurance professionals, business owners can identify their unique risks and choose the appropriate insurance policies to cover them.
Overall, risk management and business insurance are essential for every business owner. By understanding the risks that their business faces and investing in appropriate insurance coverage, entrepreneurs can protect their assets, ensure business continuity, and secure their financial future.
Understanding Business Insurance
Definition of business insurance
Business insurance is a type of coverage that protects businesses from potential financial losses that may arise due to different reasons such as property damage, liability claims, cyber-attacks, and many others.
Importance of business insurance
Business insurance is important for companies of all sizes as it provides a safety net to owners and their businesses against unexpected events that may cause damage or loss. These events can range from natural disasters like floods to lawsuits, theft, and many other risks.
Types of business insurance policies
General Liability Insurance is one of the most important types of business insurance policies. It covers businesses against third-party claims for bodily injury, property damage, and other liabilities that may arise due to your business operations.
Property Insurance covers your business property from damage, theft, and destruction due to different causes such as fire, storm, or vandalism.
Professional Liability Insurance caters to the needs of professional service providers like lawyers, doctors, and consultants, and protects them against claims made by dissatisfied clients for errors, omissions, or professional negligence.
Workers' Compensation Insurance provides financial protection to employees by covering their medical expenses, lost wages, and other costs in case they get injured or sick due to their job.
Business Interruption Insurance covers the financial loss that a business may face due to unexpected events that may cause the closure of the business, such as natural disasters, fire, or power outage.
Cyber Liability Insurance covers businesses against cyber threats like data breaches, hacking, and other cyber-attacks.
Directors and Officers (D&O) Insurance covers the personal assets of directors and officers in case of a lawsuit due to any wrongful act committed by them during their service to the company.
Employment Practices Liability Insurance (EPLI) provides coverage for businesses against claims made by employees or former employees for discrimination, harassment, wrongful termination, and other similar issues.
Product Liability Insurance covers businesses against financial losses or liability claims arising due to a defect, malfunction, or failure of their products.
Commercial Auto Insurance covers businesses for any liability claims or damages caused due to accidents involving commercial vehicles like delivery trucks and other work-related vehicles.
Expanding on these types of business insurance policies can help owners to make informed decisions about which of them will suit their specific business needs. Having proper insurance coverage can give owners peace of mind and protect their business assets and liabilities. It is essential to discuss the requirements with an experienced insurance agent who can guide owners on the policies that will cover their business for worst-case scenarios.
How to Choose the Right Business Insurance Policy
Running a business inherently involves risks that can potentially lead to financial losses. Therefore, it's important for every business owner or manager whether large or small to invest in insurance that would safeguard the company against unexpected events. Choosing the right business insurance policy can appear to be complicated at first, but with proper guidance and understanding, it's a relatively straightforward process. Here are some key steps to take when deciding on the right business insurance policy for your company.
Assessing Business Risks
The first step in choosing the right business insurance policy is to assess the risks that your business faces. Every business faces different risks, depending on the nature of the industry, the size of the company, the location, and other factors. Understanding the potential risks will help you determine the type and level of insurance coverage needed to protect your business. For instance, an IT company handling sensitive customer data may need a cyber liability policy to protect against data breaches, while a construction company may require coverage for general liability, workers' compensation, and property damage.
Choosing the Right Type of Insurance Policy
After examining the risks, the next step is to determine the right type of insurance policy needed for your business. The most common types of business insurance policies include general liability insurance, workers' compensation insurance, property insurance, errors and omissions insurance, and cyber liability insurance. Depending on your business operations, some additional coverage options to consider may include product liability insurance and business interruption insurance.
Determining Coverage Limits
Once you have determined the type of insurance policy needed for your business, the next step to choose the level of coverage needed. Coverage limits refer to the maximum amount an insurance company will pay for a covered loss. Ideally, it's recommended to purchase a policy with coverage limits that adequately protect your business assets and operations. However, it's important to balance the level of coverage needed with the premiums charged to keep the policy affordable.
Reviewing Policy Exclusions
Policy exclusions refer to the coverage areas that an insurance policy does not cover. Reviewing these exclusions before purchasing a policy is crucial to determine the risks that the business would have to cover on its own. Knowing these exclusions can help business owners make informed decisions on whether to purchase additional insurance policies to cover those potential risks or take measures to reduce the risks.
Working with an Insurance Broker
Choosing the right business insurance policy can be quite overwhelming, and working with a professional insurance broker can help make the process smooth and successful. An insurance broker can help businesses assess their insurance needs, find the right coverage, and compare quotes from multiple insurance carriers. They can also offer advice on choosing the best insurance policy with the right coverage limits for your business.
Costs of Business Insurance
Factors that impact insurance costs:
Type of Business: Different types of businesses have varying levels of risk, and the insurance premium will depend on the risk associated with the business. For example, a manufacturing business is deemed riskier and may pay higher premiums than a retail store.
Location: The location of the business can impact insurance costs. For instance, businesses located in areas with higher crime rates, extreme weather patterns, or higher chances of natural disasters may pay more in insurance premiums.
Claim History: Insurance companies consider the claim history of a business when determining insurance costs. Businesses with a history of claims pay higher premiums.
Employee Numbers: The number of employees a business has can impact its insurance costs. The more the employees, the higher the risk of worker's compensation claims, and this may impact the insurance costs.
Ways to reduce insurance costs
Increase Deductibles: Businesses can opt for higher deductibles, which will reduce the insurance premiums they have to pay. However, they should be careful not to set deductibles too high, as this can present financial challenges in the event of a claim.
Risk Management: A business that reduces its risks can reduce its insurance costs. For instance, a business that invests in fire alarms and sprinklers is less risky than one that doesn't have these facilities, and as a result, the insurance premiums will be lower.
Comparison Shopping: Businesses should shop around for different insurance policies with various providers and compare quotes before choosing. This can help them identify the best policy with the best rates for their specific needs.
Importance of comparing insurance quotes
Cost Savings: By comparing insurance quotes, businesses can identify the best policy for their needs at the most competitive rates, which can result in cost savings.
Customized Policies: Insurance policies vary from one provider to another, and by comparing quotes, businesses can identify the policies with the coverage they require.
Better Understanding of Insurance Policies: By comparing insurance quotes, businesses gain a better understanding of different policies and the coverage they provide, which can help them make well-informed decisions regarding their insurance needs.
Identifying Areas for Improvement: By comparing insurance quotes, businesses can identify areas where they can reduce their risks and hence save on insurance costs.
Making a Business Insurance Claim
Steps to follow when making a claim
Notify your insurance company: Firstly, you need to notify your insurance company immediately after the loss occurs. You can do this by either calling or emailing them, depending on the company's preferred method of communication. You should provide them with all the crucial information about the incident: the nature of the loss, the date and time of occurrence, etc.
Cooperate with the Investigation: After reporting the loss to your insurance company, an adjuster will be assigned to investigate the claim. You need to cooperate fully by providing them with the necessary documentation and any relevant information they require.
Document the Damage Properly: You will need to document the extent of the loss for your claim to be successful. Take photos of any damage to your property, including the surrounding area, and include any relevant receipts or invoices. These documents should be kept safe as they will be useful during the claim process.
Negotiate with the Adjuster: After reviewing the loss, the adjuster will make a decision on the amount of compensation. In most cases, the first offer might not be sufficient to cover the loss, and you might need to negotiate to get a fair claim settlement.
Review and sign the settlement: If you're satisfied with the terms of the settlement, review and sign the document, and wait for payment.
Common reasons for claim denials
Failure to report the loss immediately: You should notify your insurance company immediately after the loss occurs. Delayed reporting might result in a claim denial.
Non-disclosure of relevant information: When purchasing an insurance policy, you need to disclose all the relevant information that might help the insurance company determine your risks.
Lack of proper documentation: Failure to document the loss adequately can lead to claim denial or reduced compensation. Provide photos, receipts, invoices, and other relevant documents.
Policy exclusions: Insurance policies have exclusions, and some claims might not be covered under specific policies.
Importance of proper documentation
Proper documentation is critical in ensuring a successful insurance claim. Photos, receipts, invoices, and other relevant documents provide proof of the loss and help the adjuster determine your claim's value. It's essential to collect and keep all these documents in a safe place where they can be easily accessed during the claim process. Without proper documentation, you might face challenges in negotiating a fair settlement or even risk claim denial.
Other Risk Management Strategies for Business Owners
Business Continuity Planning (BCP) is a set of procedures that businesses follow to ensure optimal functionality during disasters, natural calamities, or other incidents that can negatively impact business operations.
Risk Assessment and Management involve identifying potential risks, analyzing them, and implementing a strategy to mitigate them.
Employee Training and Safety Programs are vital to mitigate risks related to employee injuries, workplace accidents, and data breaches.
Contract Management and Review
Effective contract management and review can help businesses manage risks associated with contracts and agreements with vendors, partners, and clients.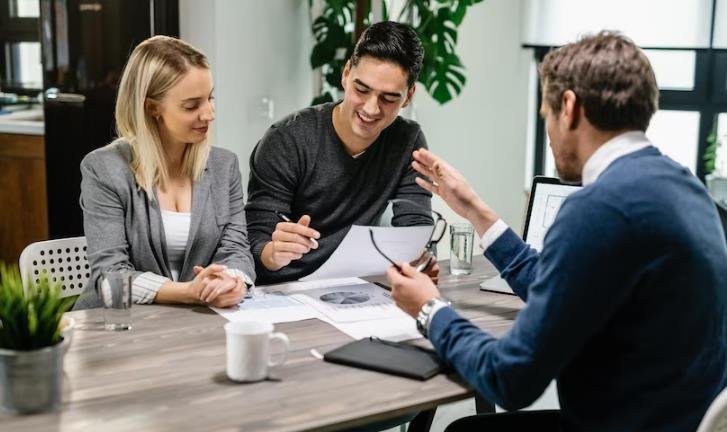 Conclusion
Risk management is a critical component of any business strategy. Business owners must understand the importance of identifying and managing risks to ensure the success and longevity of their organizations. One of the most effective ways to mitigate risk is through the acquisition of business insurance.
Whether it's property insurance, liability insurance, or worker's compensation insurance, having the right insurance coverage can protect businesses from unforeseen financial losses and potential legal disputes. Business owners should not view insurance as an unnecessary expense but as an investment in their company's future.
FAQs – Business Insurance Explained
1. What is business insurance, and why is it important for business owners to have it?
Business insurance is a type of insurance that provides financial protection to business owners in the event of unexpected events that may cause financial loss. It helps protect your business, your employees, and your assets from risks such as theft, damage, accidents, and natural disasters.
2. What types of business insurance are available?
There are several types of business insurance, including general liability insurance, property insurance, commercial auto insurance, workers' compensation insurance, business interruption insurance, cyber liability insurance, and professional liability insurance.
3. How much business insurance coverage should I get?
The amount of business insurance coverage you need depends on various factors, including the size of your business, the industry you're in, the assets you need to protect, and the risks involved. It's essential to work with an insurance agent who can help you determine the coverage you need based on your specific needs.
4. What is general liability insurance, and why do I need it?
General liability insurance provides protection for your business in the event of claims of bodily injury, property damage, and personal injury resulting from your business operations. It's essential to have this type of insurance to protect your business from lawsuits and the costs associated with legal fees and settlements.
5. What factors affect the cost of business insurance premiums?
The cost of business insurance premiums depends on various factors, including the type of insurance, the deductible amount, the coverage limits, the location of your business, and the likelihood of risk. You can reduce your insurance costs by taking preventative measures to minimize risks and by working with an insurance agent who can help you negotiate better rates.
6. What is workers' compensation insurance, and when is it required?
Workers' compensation insurance provides financial protection for employees who are injured or become ill on the job. It's required by law in most states, and failing to carry this insurance can result in penalties and legal fees.
7. Can business insurance help protect my business against cyber attacks?
Yes, cyber liability insurance provides protection against losses that result from cyber attacks, including data breaches, hacking, and other cyber threats. It helps cover the costs associated with data recovery, restoration of lost revenue, and other expenses that may arise.
8. How can I ensure that my business insurance policies cover all my needs?
To ensure that your business insurance policies cover all your needs, you should work with an insurance agent who understands your business and the risks involved. An agent can help assess your needs, recommend the right coverage, and negotiate better rates with insurers.
9. What should I do if I need to file a business insurance claim?
If you need to file a business insurance claim, you should first contact your insurance company to report the incident. Your insurer will guide you through the process and provide the necessary forms and information to file the claim.
10. Is it possible to save money on business insurance without sacrificing coverage?
Yes, it's possible to save money on business insurance without sacrificing coverage. Working with an insurance agent who can negotiate better rates and taking preventative measures to minimize risks can help reduce insurance costs while ensuring adequate coverage.