Electric vehicles are becoming more popular and affordable, but what if you want to build your own? A new DIY kit from a company called Switch Lab lets you do just that. The kit provides all the parts and instructions you need to assemble a lightweight, versatile, and high-performance electric vehicle in a week.
What is Switch Lab?
Switch Lab is a project that aims to make electric vehicles accessible and fun for everyone. The company offers a complete DIY kit and education system that allows individuals, schools, or businesses to create their own version of the Switch, a three-wheeled electric vehicle that can reach speeds of over 100 mph and has a range of up to 135 miles.
The Switch Lab kit includes a chassis, a motor, a controller, a charger, batteries, brakes, steering, and wiring. The kit also comes with workshops, written and video instructions, detailed plans, and optional curriculum. The Switch Lab website claims that anyone can build the Switch with a small box of tools and a 6½-foot door, so it can drive out.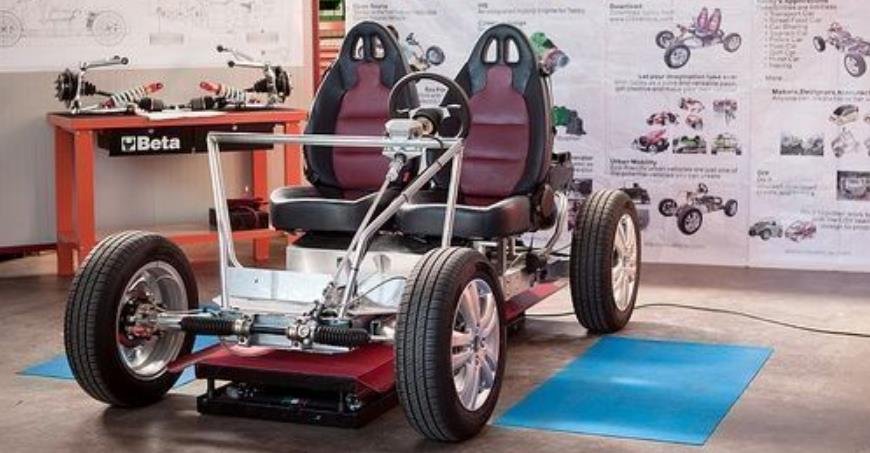 Why build your own electric vehicle?
Building your own electric vehicle can have many benefits, such as:
Saving money: The Switch Lab kit costs between $14,000 and $30,000, depending on the performance and range options. This is much cheaper than buying a new electric car, which can cost over $40,000 on average.
Learning new skills: Building your own electric vehicle can teach you valuable skills in engineering, mechanics, electronics, and problem-solving. You can also customize your vehicle to suit your preferences and needs.
Having fun: Building your own electric vehicle can be a rewarding and enjoyable experience. You can express your creativity, challenge yourself, and share your project with others. You can also have fun driving your vehicle and showing it off.
How to get started?
If you are interested in building your own electric vehicle with Switch Lab, you can visit their website and order your kit. You can also check out their YouTube channel, where they showcase their builds and offer tips and tricks. You can also join their online community and connect with other Switch Lab builders.
Building your own electric vehicle can be a great way to get into the world of electric mobility. With Switch Lab, you can turn your dream into reality and enjoy the benefits of a DIY electric vehicle.